About Julie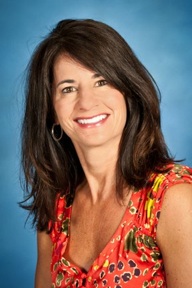 Julie Bulitt is the founder of Live Sane, LLC which was developed to provide AD/HD management and coaching services to individuals and families with AD/HD. She is a Licensed Clinical Social Worker (LCSW-C) with 20 years of expertise in working with children, teens and families. She has spent the last 13 years working with adoptive families and has successfully helped many individuals and families understand and manage AD/HD. With her skills as a family therapist and her AD/HD coach training, she is uniquely qualified to help individuals with AD/HD.
Julie is a mother of four children, one of whom has AD/HD. She has seen firsthand the challenges that AD/HD presents both to the child and the family. For more than a decade, Julie has immersed herself in the field of Attention Deficit Disorder and applied effective techniques and resources to help her own child.
Julie graduated Magna Cum Laude, with a Bachelors of Science degree in Family Studies from the University of Maryland, College Park. She earned her Masters degree in Social Work from the University of Maryland in Baltimore. She has been a licensed social worker since 1989 and is a board certified supervisor for other social workers pursuing their licenses. She has completed ADHD coach training program with Jodi Sleeper- Triplett. She is a professional member of CHADD (Children and Adults with Attention Deficit Disorder) as well as Toastmasters.
Julie lives in the DC metropolitan area with her four daughters, husband David, and her two dogs. She is an avid runner and exercise enthusiast.